There's no better way to move into summer than with a clean house. Decluttering can help you dig up those lost or forgotten items, get rid of dust and allergens and give you a great sense of accomplishment. However, spring cleaning can be a bit daunting, so we've put together some tips to help you tackle this mighty task. 
Top Spring-Cleaning Tips

Break it down: one room at a time
If you try pulling bits out of each room and doing it all in one go, you may find yourself getting overwhelmed and giving up. Instead, avoid the stress and clutter by dividing your spring clean into stages and taking it one step at a time. 
Take everything out
When tackling each space, the first port of call is to remove all items from the room. Not only does this allow you to see everything out in the open to sort through more easily, but also allows you to fully clean out the room in one go before replacing items. Additionally, you'll only put back the belongings you use, or that have a designated space.
Divide items into piles
Decide what you want to do with each item by creating four distinct piles to sort through; keep, donate, trash and store. Once you've sorted all your belongings into these piles, you can put away the 'keep' items, throw away the 'trash' items, and before you know it, you've decluttered a room! Any items you're unsure about can go in the storage pile, to be sorted through at a later stage.
Pack your boxes properly 
After you've sorted through everything and decided what to keep, you can start boxing up everything else, whether it's to sell, donate or store. Make sure to place the heavier items at the bottom and bubble wrap fragile items. If you're looking for more information on packing your boxes, check out our guide for long-term storage. We also stock packing supplies at our Mandurah storage facility if needed.
Invest in a self-storage unit
If you find yourself ending up with items that no longer fit in your home, a self-storage unit could be the answer. If you're looking for storage units in Mandurah, Go 2 Storage has a storage solution for everyone.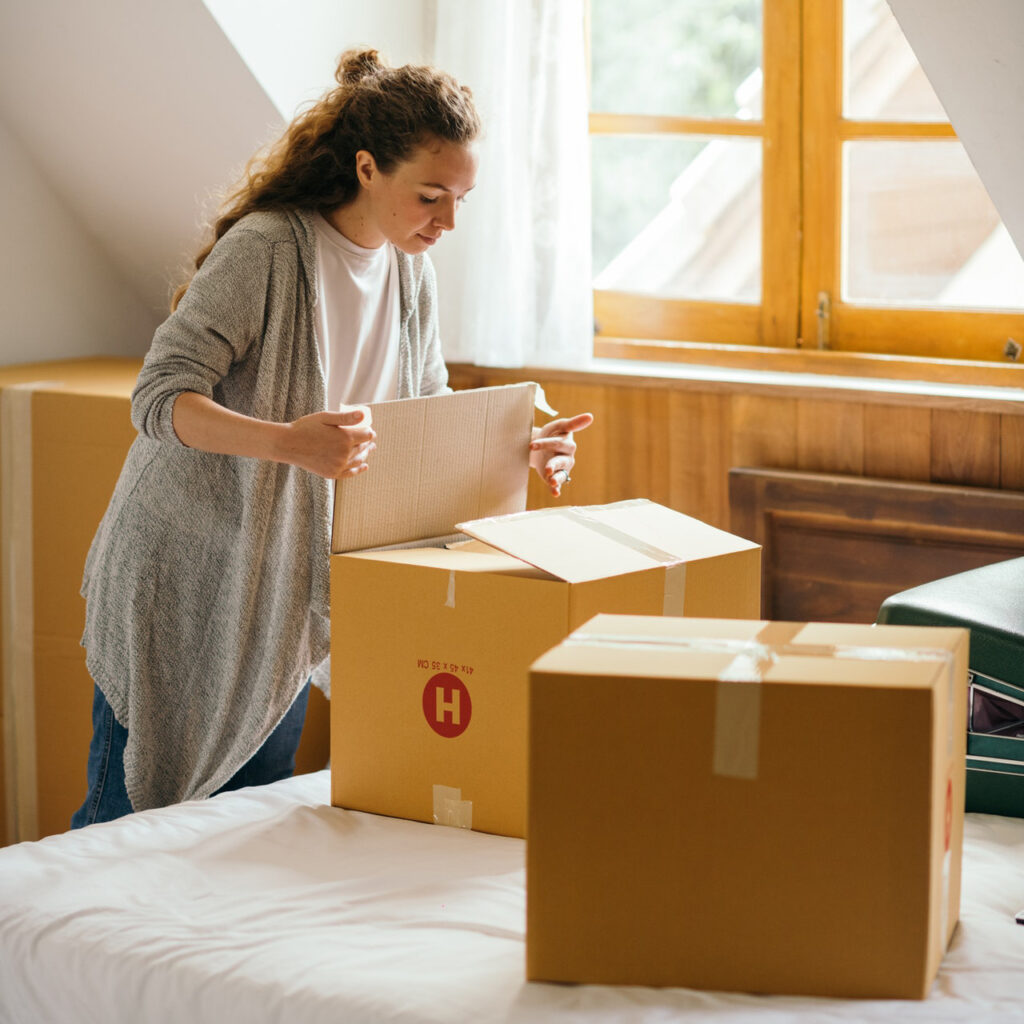 3 reasons to rent a storage unit for spring cleaning: 
1. Create space
It always seems like your belongings multiply as soon as you start decluttering. To get a real deep clean in, box up any miscellaneous or loose items and put them in storage. Once you're done with your dusting, mopping, and vacuuming, you can pull the boxes out from storage and find a newly organised place for them. 
2. Store large and seasonal items
If you're looking for a place to keep large items like furniture, rugs or decor while you clean, storage units are the perfect solution. No more worrying about tripping over large items as you make your way through a big spring clean! Additionally, seasonal items like Christmas decorations or outdoor furniture can take up much needed storage space. Renting out a storage unit ensures they're accessible when you need them, without taking up space for the rest of the year. 
3. Reduce clutter
Once you've sorted through all your items, you may find you have furniture, decorations or other belongings that are no longer needed in your home. If you're not looking to throw anything out, a self-storage unit is a great solution. Putting items that don't need to be accessed regularly into storage will ensure your home stays free from clutter! 
Looking for storage units in Mandurah?

Here at Go 2 Storage, we have a wide range of storage units to suit your requirements and make spring-cleaning easier this season. To book your self-storage unit with Go 2 Storage or, to find out more about our storage solutions, get in touch with us today.