If you're looking to clear a bit of space, and don't know where to put your excess belongings, a long-term self-storage unit could be the answer. Here at Go 2 Storage, we make long-term storage easy, with all our units being highly secure, easily accessible, and well maintained.
However, long-term storage isn't as easy as hastily boxing your possessions and dumping them at a facility. Unlike short term storage, your items must survive for years without damage or deterioration. If you're looking to keep your items in storage for the long term, you'll need to prepare and pack them well, so they're in top notch condition for when you need them again.  
6 tips to pack for long term storage
#1: Use high quality boxes.
If you're planning on keeping certain items in storage, it's in your best interest to avoid cheap and flimsy cardboard boxes or plastic bags. Although it may be tempting to use plastic bags for storage, they can trap moisture and cause damage to your possessions. Poor quality storage boxes also deteriorate quickly over time, as they are more susceptible to wear, tear and moisture. Instead, invest in either heavy-duty cardboard boxes or plastic storage bins to keep your items dry and safe.
#2: Label your boxes.
Keep things organised with labels! After leaving your items in storage for a while, you probably won't remember where everything is. Clearly indicating what can be found in each box, will save you time in the future, looking for that one item buried in the stacks.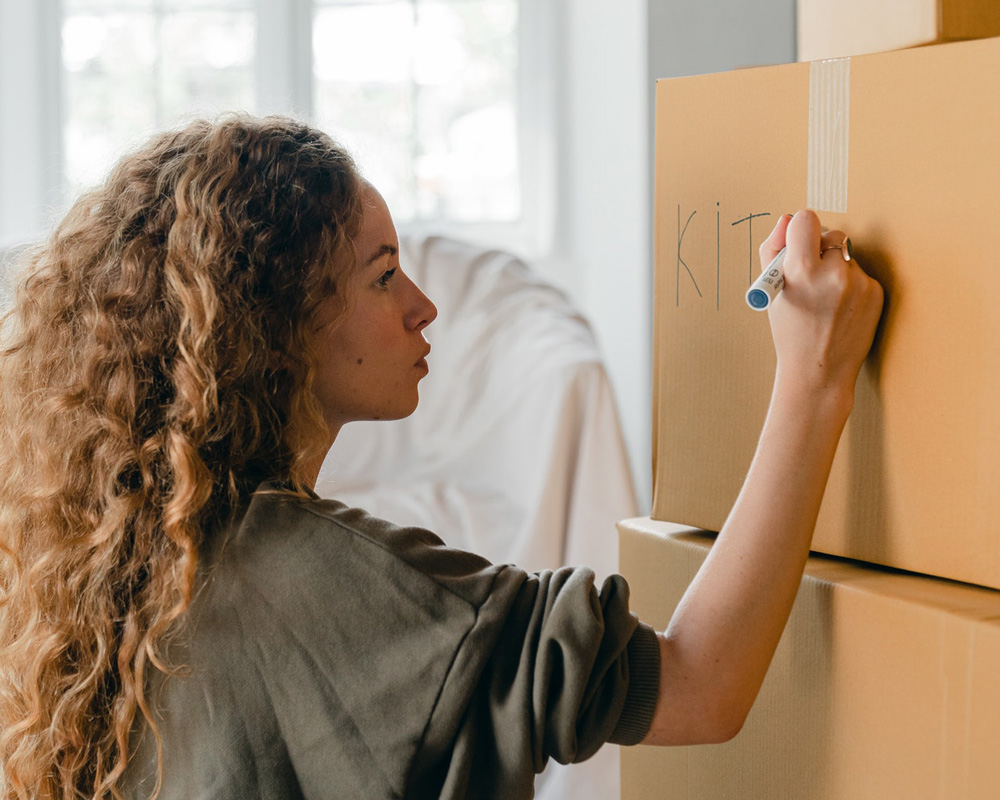 #3: Create an inventory list.
On that note, an inventory list is a great way to keep your long-term storage unit organised. Chances are when you visit your unit after a few years, you might have forgotten what you put in storage in the first place. With an inventory list, you can check back to see what's currently in storage and where to find it when you visit. 
#4: Seal all boxes securely.
If you're putting items into long term storage, they'll eventually collect a bit of dust and dirt. Make sure to use high quality packing tape, or double check the storage lids are secure to keep the grime away from your possessions. 
#5: Keep furniture covered.
Keep the dust off your unboxed items by covering them with material, like an old sheet or blanket. Creating a dust barrier with a cotton sheet can help protect furniture and preserve upholstery, especially with materials like wood, leather, or cloth. 
#6: Clean and dry items before storing.
One of the most important steps before putting your items into long-term storage, is giving them a good clean. Removing dirt, grime, other residue, and allowing all items to dry out properly will prevent mould or mildew from forming.
Thinking about renting a long- term storage unit?
Whether you're downsizing, travelling or just looking for a safe storage space, Go 2 Storage provides competitive long term storage options, with packages available to suit a variety of requirements. To learn more about our long-term storage solutions, contact our friendly team on 08 9583 3999 or enquire via our website.