Storing for the first time can be a tricky endeavour. Trying to picture all of your belongings inside of a unit can be startling at first but once you contemplate all of those things packed down into boxes it begins to all fit together; real life Tetris!
Choose quality boxes
Here at Go2Storage in Mandurah, our office holds a merchandise store where we stock boxes of all shapes and sizes. However, what can you fit into each box? Packing boxes has to be done efficiently in the hopes to avoid a collapse, or the dreaded bottom breakage that causes your items to fall through. To avoid this, all of our boxes are certified for packing with their double lining. Thin cardboard boxes can be a recipe for disaster. The extra dollars spent on professional packing boxes will save you the heartache in the long run should you choose the cheaper alternative and end up with broken items. 
Which box for what?
The most well-known size of box, and our best seller is the tea chest. We recommend this size box for your less heavy items, for example kids toys, clothing, bedding, bathroom items and plates. For heavier items it is best to purchase a book box which is slightly smaller than the tea chest. The book box is perfect for, you guessed it, books but can also carry décor items or ornaments. For any clothing that you would like to protect from creases we would recommend a port-a-robe box so that you may hang them up instead of having to fold into a tea chest. It is common knowledge that the most time consuming part of packing up a house is the kitchen, consequently we also have a box for this.
Our kitchen box has compartments built into it so that every glass and knife can have a place without rattling around and causing damage. What about larger items like your television and wall décor? Our sliding picture box is perfect for televisions as it is two boxes that slide in together, meaning that it can fit almost any flat screen TV. Alternatively, the regular picture box is 1050x800mm and can also be used for mirrors as well as photographs and artwork.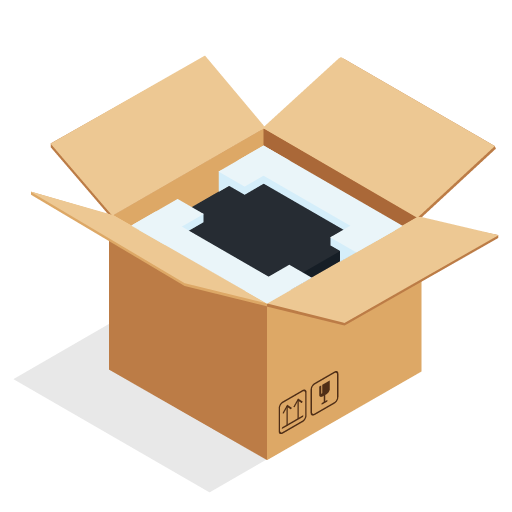 How to pack a box
To further safeguard your belongings in a box ensure that you are doing everything possible to stop breakage. We recommend putting heavy items at the bottom of a box and lighter ones at the top. This reduces the chance of the box tipping over and also heavy items crushing breakable ones. It can also be a good idea to purchase bubble wrap and butchers paper from our merchandise store to put in between breakable items and fill up spaces where items may wiggle around. Ensuring the box is tightly packed will make for an easier moving process and will decrease the chance of movement and breakage inside the box.
Should you have any further questions about boxes or packing please feel free to phone the office on 9583 3999 and our friendly staff will be happy to assist.